Elena tells a bit more about herself, her hobbies, dreams...
---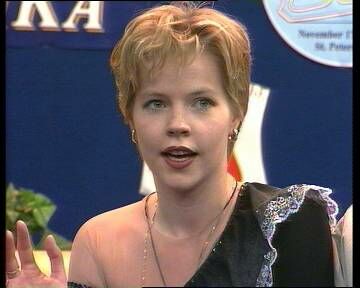 Date of birth: Was born on February, 15,1980 in Moscow.
Distinctive features: Pretty
Marital status: I'm not married and I don't even want to think about it before the Olympics in Salt Lake City.
Car: VW-Golf
Hobby: I just don't have time for that.
Spare time: Movies, crosswords, spending free time with friends.
Favorite food: Ice cream.
Favorite drink: Juice.
Favorite movie: "The Barber of Siberia" by Nikita Mikhalkov.
Favorite movie director: Nikita Mikhalkov
The last novel that you have read: "An American tragedy" by Theodore Dreiser.
The most memorable moment in your life: I hope it's still to come.
The funniest story in your life: A couple years ago I went to the ice rink with my friends. Just for fun. I skated for a while and then some man said to me:
"Miss, if you practice just a little bit harder, you can enroll into a figure skating school." It was so funny! Especially, when I showed him my I.D.
Dream: A dream is supposed to be a secret.
Motto: "The best is yet to come!"
---
Interview by Artem Tatarinov. Sport 21
Photo courtesy of Engis.Ru